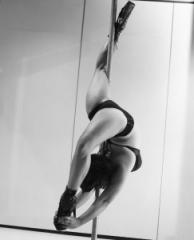 If you struggle to find motivation to keep fit, then we have the perfect solution for you. Give pole dancing a try! Not sure if pole dancing is for you? Then come to one of our Taster Classes to discover and experience what pole dance fitness is all about. We teach private 1 on 1 pole dance classes in Kuala Lumpur, Malaysia. Check out https://www.valorapole.com/benefits-of-pole-dancing/ to know more about the benefits of pole dance fitness.

We also teach group and private chair dance classes. Chair is a great dance prop allowing you to showcase your sensuality at any level of fitness and dance skill. It will also help you to strengthen your core and arms, improve your flexibility and balance. This is definitely one hell of a (sexy) workout! Whether you are considering to perform a lap dance, dancing sexily for yourself or simply challenging yourself with acrobatic chair tricks, this class is for you!

Check out our website for further details: www.valorapole.com
Want to find more groups and events like this?